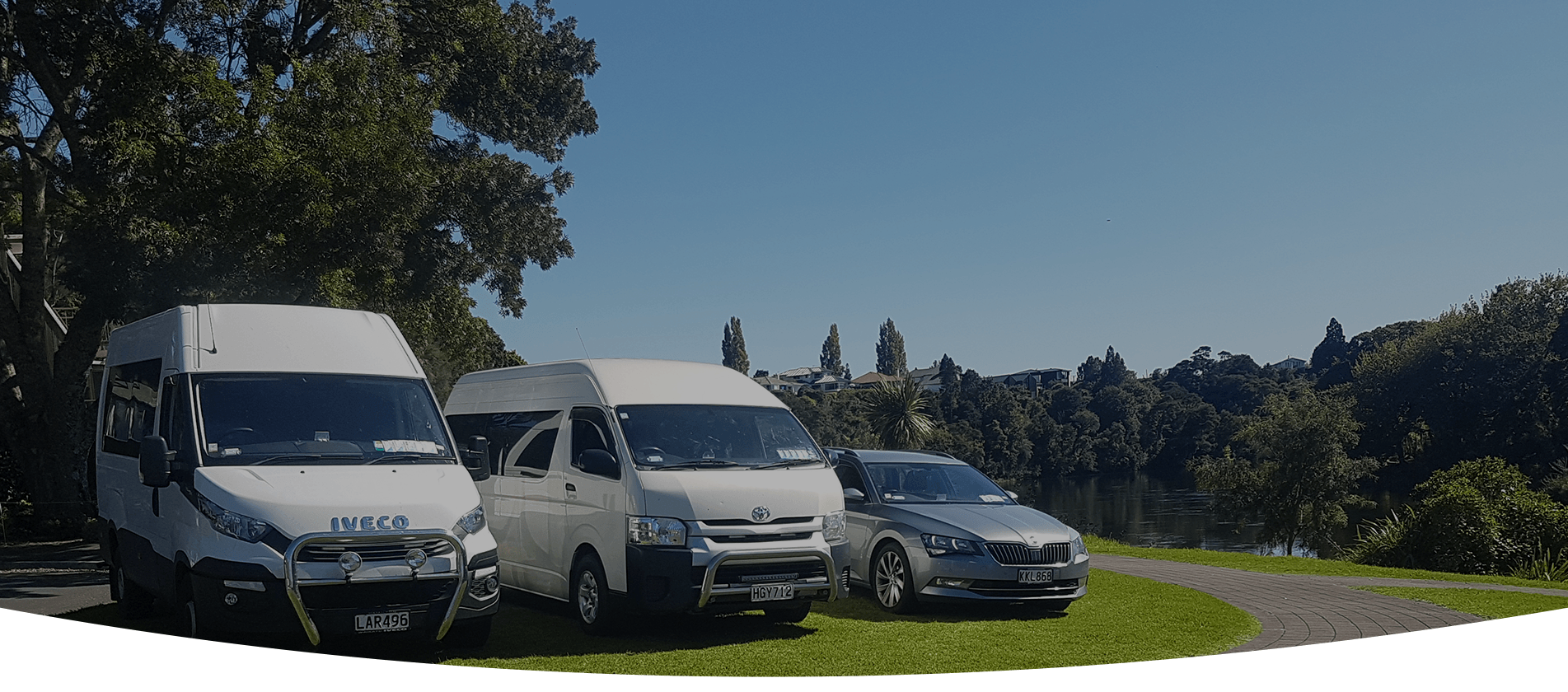 Airport Shuttle & Courier Solutions
Shuttles to and from Hamilton, Auckland, Anywhere. Vanman Logistics Ltd is your #1 for transport - Airports / Hotels / Home / Business / Functions anywhere, anytime.

How we Operate as an Essential Service
"As an Essential Service provider we operate during all Covid-19 Alert Levels."
"​We can cross any regionally restricted boarder, especially to get passengers to and from an airport or from an MIQ facility.​ Shuttles are sanitised between each transfer.​ To ensure Social Distancing restrictions during the higher alert levels, we only offer Private Transfers rather than Shared-ride Transfers."
Shared Shuttles
The most economical option for individuals, families, & groups who are happy to share a shuttle with other passengers.
Private Charters
For families, groups or individuals who wish to have privacy while traveling, or who don't wish to disturb other passengers. This is an Exclusive Charter service (driver included) for the required minibus or car.
Courier Solutions
We pick up & deliver small packages, parcels, food boxes, & larger household items for people at home or for businesses.​ We are also available to assist other Courier & freight companies for Urgent and Non-Urgent deliveries anywhere, any time.
Towing Solutions
We can tow your trailer, caravan, or a hire trailer/furniture trailer for you.​ This includes us using a car/van transporter trailer to pick up your car or van from anywhere and deliver it to your desired destination.
We do our best to arrive 5-10 minutes early however delays can still occur from time to time, if your shuttle driver hasn't arrived within 10 minutes from pick-up time, please ring us (if we haven't rung you).
Have any questions? We're happy to have a chat and see how we can help - first have a quick read over our FAQ's and if you can't find your answer, send us an email at info@vanman.kiwi

Get In Touch
We check emails, missed calls & txts on a regular basis (8am until 4pm weekdays, 10am – 3pm weekends).
If we can't make it to the phone, please leave a detailed message or fill out one of the "request a quote" forms.​